Watching and hearing about the devastation in Texas (and following the news about Irma) makes us wonder, "What if this were us?".
Where do we begin?
We definitely don't like to think about bad things happening, so we often fail to prepare for emergency scenarios.
If you've never thought about making a plan when disaster strikes, here's a link to a great resource: https://www.ready.gov/make-a-plan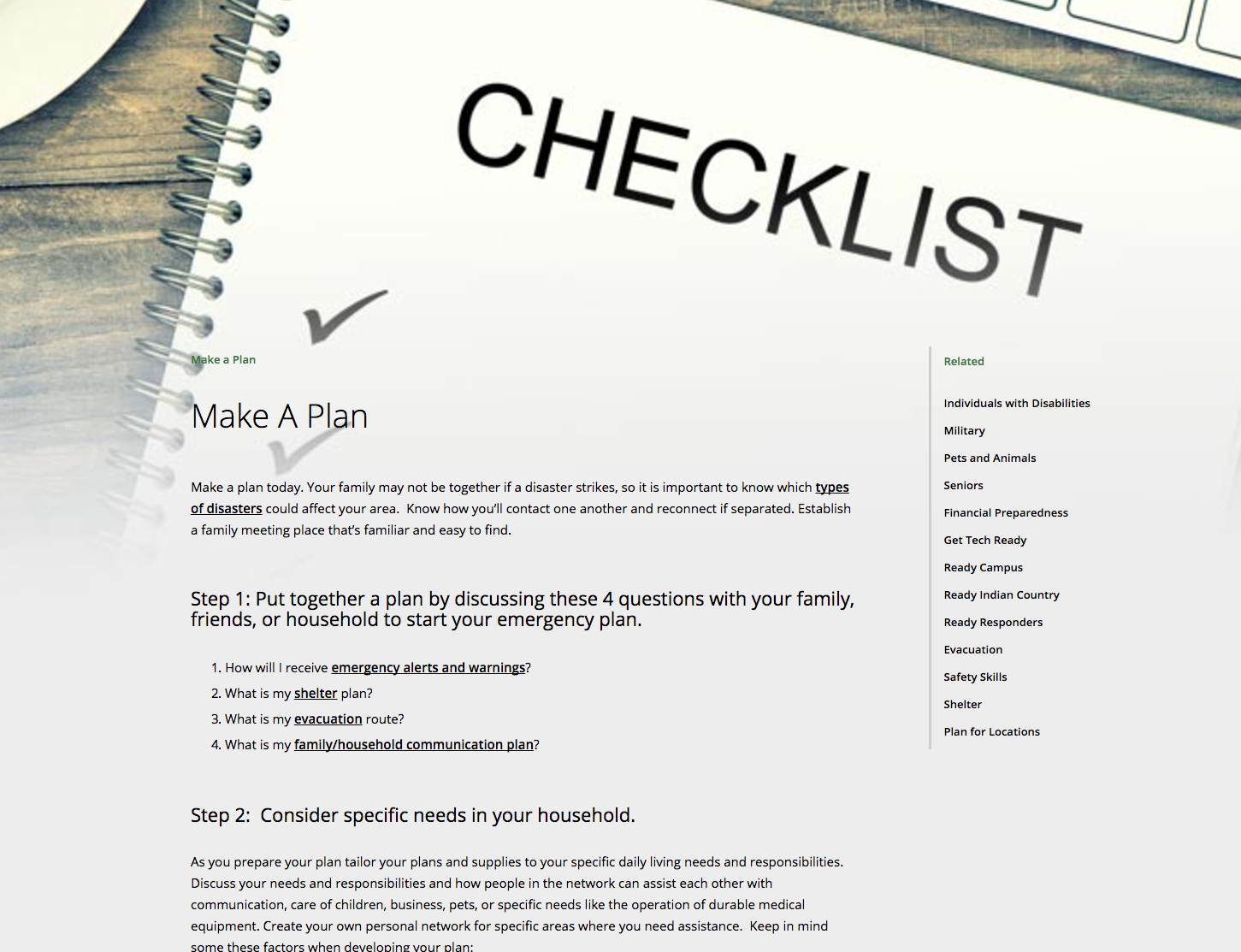 It includes a family emergency communication plan, a plan for kids and pets, and how to document and insure your property.
A few minutes of planning can help you in the long run. Lots of prayers to our friends just south of us.
Be safe,
Meriellen & Stephanie